Welcome to the website for author TJ Mott! TJ is the author of the science fiction series The Thaddeus Marcell Chronicles, which will eventually include six titles and is available in paperback and Kindle e-book editions.
Released and Upcoming Works
Here's a short overview of his works. For more detailed information, visit Works or his Amazon.com author page.
About TJ Mott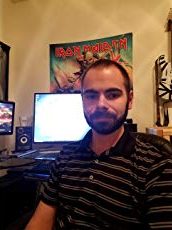 TJ Mott was born in Norfolk, Nebraska, but was raised on a small cattle farm near the booming metropolis of Westboro, Missouri. He holds a Bachelor of Science degree in Computer Science from Northwest Missouri State University. By day he works as a software engineer in Omaha, Nebraska. By night he writes fiction, which he's wanted to do ever since he learned how to read. Currently, he's focused on writing science fiction, with plans for two series titled "The Thaddeus Marcell Chronicles" and "Secrets of Earth."